BEST PRACTICES – I
1. TITLE
Spotting the inherent talents (Skill Up Day)
2. GOAL
To Promote a relaxed learning environment
To Foster creativity and adaptability
3. CONTEXT
The Students often have aversion to regular teaching – learning session as it is one sided. The teaching -learning session focuses mainly curriculum. Students do not get much opportunity to show their talents outside curriculum. SVCET planned to provide a friendly learning environment to the Students outside their classroom. The Students are also familiar with online Education during corona pandemic.
4. THE PRACTICES
"Skill Up Day" was established to provide a rich learning experience. The Students are encouraged to participate in co-curricular and extra-curricular activities where the Students lead. The programme is organized during Saturday, usually consider to be "Skill Up Day"..
During the 'Skill Up Day', the Students show their different talents not restricted to pedagogy as a mode of exhibiting their creativity. This helps the out of box thinking.
The areas of activities include: Art, Music, Drama, Sports and Technical events. But not limited to the activities mentioned. It helps in reducing use of papers and thus creates awareness on environmental sustainability.
5. EVIDENCE OF SUCCESS
Participation of large number of Students of both genders.
Students with talents are spotted and more encouragement planned.
Achievements in placements are improved progressively.     
| | | |
| --- | --- | --- |
| S.No. | Year | Placed Percentage |
| 1 | 2022-2023 | 92.39 |
|  2 | 2021-2022 | 92.25 |
| 3 | 2020-2021 | 89.10 |
| 4 | 2019-2020 | 88.35 |
| 5 | 2018-2019 | 76.40 |
6. PROBLEMS ENCOUNTERED AND RESOURCE REQUIRED
Initially Students are not willing to attend these activities as they have continued fear of corona pandemic. With persuasion, as impact of pandemic too decreased, the Students started participating. No much resource is necessary as these are made part of Students activities in the Campus.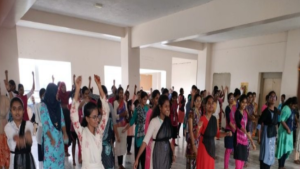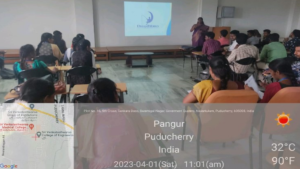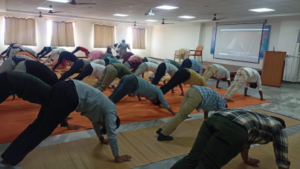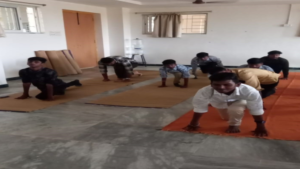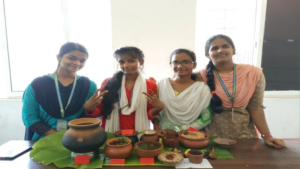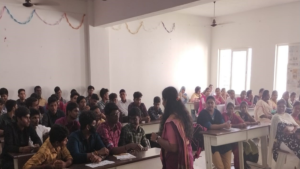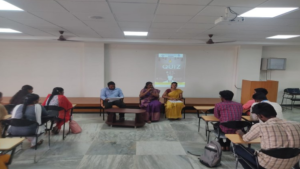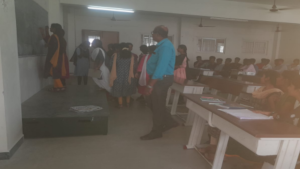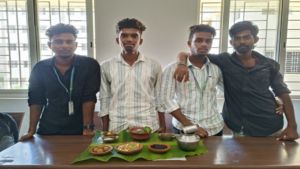 BEST PRACTICES – II
TITLE
Empowerment of Students towards Community Services.
GOAL
To create awareness about the Community's Social issues and how to address them.
To promote Students interaction with Community to provide direct opportunity to learn.
To Sensitize the Students on how they can contribute to improve the situation or promote better living conditions.
CONTEXT
Sri Venkateshwaraa College of Engineering & Technology is located in rural belt surrounded by Communities. The Community provides a tranquil environment for the Students and Teachers for teaching – learning process. In return, it is time for SVCET to contribute for the growth and development of surrounding villages as a part of Institutional Social responsibility. The Students and Staff have this Social obligation.
THE PRACTICES
The Students and Teachers are Sensitized to identify the issues which can be addressed to make the locality a better living place
Improving village environment
Improving the skills of villagers
Promoting Healthy Life Style
S.No.

Academic Year

Extension Activities

Outcomes

1

2022 – 2023

· Medical camps, AIDS & Corona awareness programme

· Career guidance programme

· Art competition on Voters Day

· Coconut shell crafting workshop

· Importance of health and hygiene, awareness on preventive measures of deadly diseases & booster dose vaccination to people of neighboring villages

· Motivation and career guidance to Students of surrounding schools

· Awareness on importance of Election and Right to Vote among student community of Puducherry

· Empowerment of Rural Women

2

2021 – 2022

· Beach cleaning under Swachh Barath

· Yoga awareness programme

· Rotaract Club Inauguration

· Environmental & Biodiversity awareness

· Importance of Yoga for sound health and mind to Student community of surrounding villages

· Wheelchairs distributed to the needy people

3

2020 – 2021

· Road Safety Week-Rally

· Women empowerment workshop under Unnath Barath Abhiyan

· Voter verifiable paper audit trail under Election Department Puducherry

· Vaccination Camp

· Road safety awareness at Villianur

· Hands-on-experience on Computer, Internet, Cyber Safety of neighboring village women

· Introductory and Awareness programme on Electronic Voting Machine

· Awareness on deadly disease.

· Corona-Vaccinated the people of neighborhood community

4

2019 – 2020

· Road Safety Week-Rally

· Cleaning and Planting saplings activities under Swachh Barath

· Hair Donation Drive

· Dengue Fever awareness campaign

· Biodiversity awareness programme

· Road safety awareness among public of Puducherry

· Environmental & Biodiversity awareness at neighborhood villages

· Cancer Awareness

· Precaution measures on Dengue Fever at Ariyur

· Biodiversity conservation at Aranya Forest

5

2018 – 2019

· Cleaning and Planting saplings activities under Swachh Bharat & Saans ad Adarsh Gram Yojana

· National Voters Day celebration

· Friend of Police

· Environmental & Biodiversity awareness at neighborhood schools & adopted Karaiyamputhur village

· Awareness on Voting Rights & significance of Election among New voters' community

· Supported Police department and under stood their roles and responsibilities
EVIDENCE OF SUCCESSE
The Students of SVCET have actively participated through College's National Service Scheme (NSS) wing under the guidance of NSS Coordinator. This is the indication of Sensitization of Students on their obligation to the Society.
SVCET has collaborated with local authority to raise awareness and supporting the local population. The local bodies have appreciated the Social work of the SVCET.
Collaborative activities are likely to cause sustaining impact in the Community.
The specific aspects of our institution is cohesive educational strategy which addresses the overarching goals of providing high quality of technical education and research development  through human resources, fostering innovation, and preparing students for the needs of the region and the nation needs has been achieved by our ICoE which encourage entrepreneurship to resolve the problems of mankind. 
PROBLEMS ENCOUNTERED AND RESOURCE REQUIRMENT
No issue has been faced while providing Community Service as many of the activities were taken up with Community leaders as partners. The challenges faced were bring full Communities for this type of common cause. No additional resources were needed as the Community extension activities were managed with resource available under NSS activities.